Okay, fine. I've finished plenty of things lately. My camera is broken. Blah Blah.
I made this hat based on
this,
For my friend's birthday. I used the same yarn as before, Noro Kureyon. I always doodles curly q's s and wanted to incorporate it into something.
I don't really know what else to say.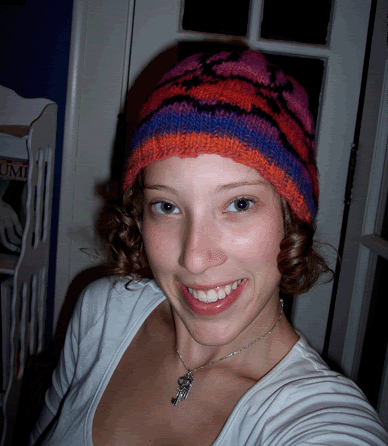 Modeled by Hannah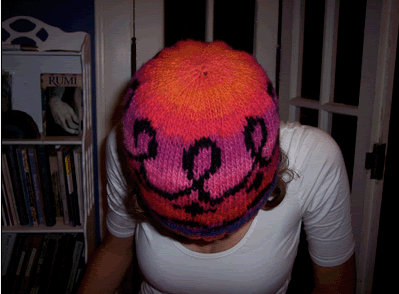 the top.
and of course, the chart for those interested.