I finished
Knitty's Foliage
last night, and I LOVE it! It will be tough to part with it come gift giving time.
I knit it with the recommended US #7's, and malabrigo worsted. It is knit from the top down, which at first is sort of tricky because you have to juggle four needles with 2 stitches on each for a little bit. I had to start over three times or so before I got it right. The "X" on top does look rather nice when it is done though, so I consider it worth the trouble. Also, It was my first experience working with lace. I'm not so intimidated anymore.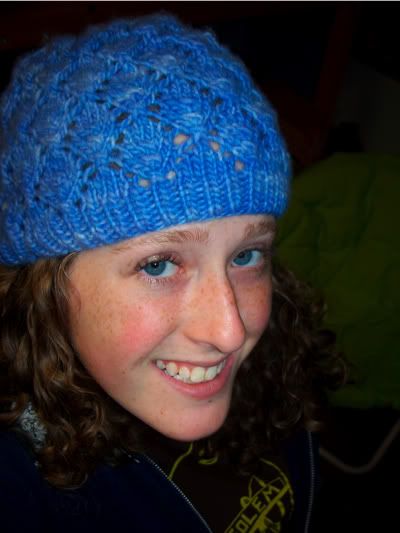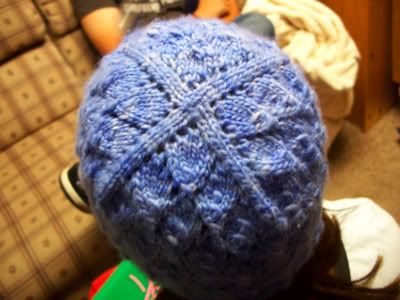 I especially like the detailing on the top.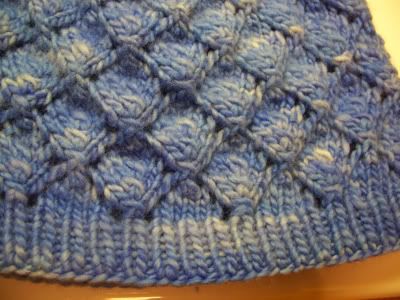 A close up on the lace pattern...
...I'd say the color most closely resembles this photo. The yarn varies from a mid blue to white in small bursts. I say this far too often, but malabrigo is the best yarn of all time.