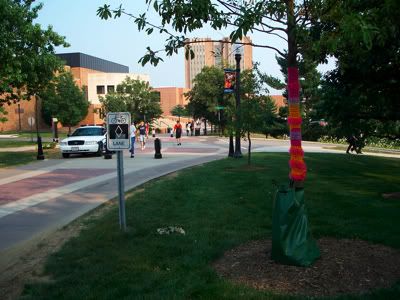 A tree right outside my dorm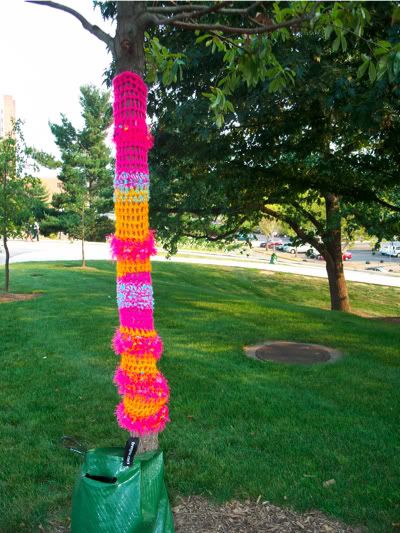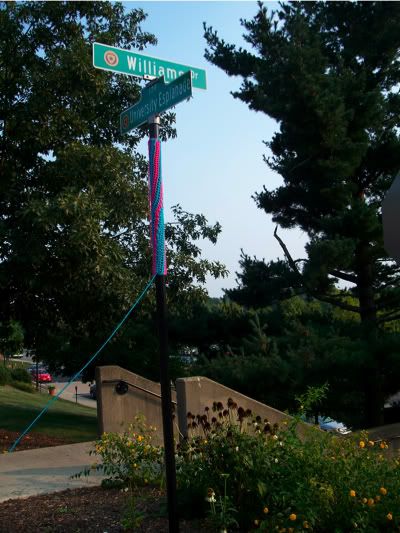 A street sign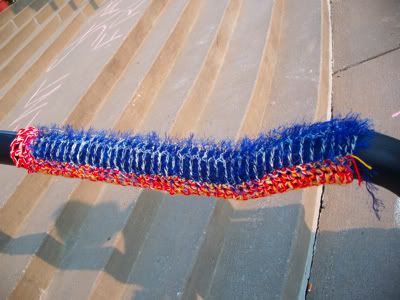 A railing outside of an auditorium.
Since then, I've added about three new pieces, which I will try to take picture of soon.
Also, I finished my Cascade 220 socks, knit from a pattern in the book so cleverly titled,
Knit Socks.
I used a size 3 dpn. At first, i didn't like the idea of knitting worsted weight at such a tiny gauge, but the effect came out rather nicely.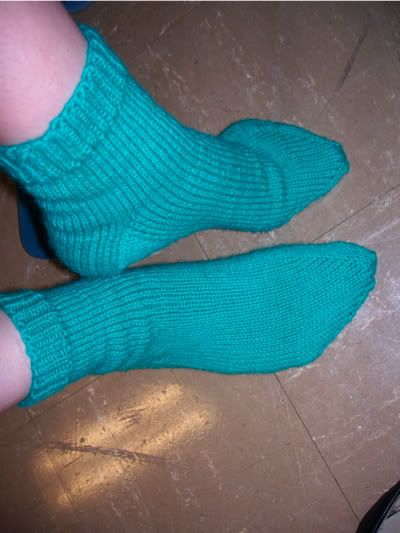 alsooooooo......
An update on my Lamb's Pride sweater!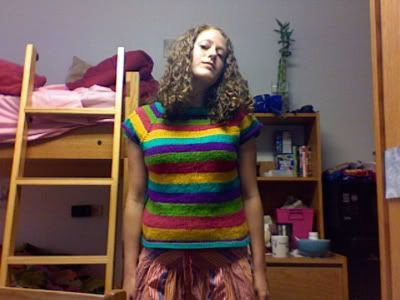 I cant decide what to do with the sleeves. Right now they are on waste yarn. Any ideas?
I'd love to hear from you.