With my current rate of production, you all must think that I live in a wool filled cave and knit all day. This is only half true. I go to class, I swear. I skipped once, and the next day I came back and felt as if they'd covered the entire course in the 50 minute lecture I missed out on. It was like they said "Hey Sarah, sorry you missed it. All of the mysteries of the universe were unveiled.... wish you could have been there...."
In general "I'm so hardcore-ness" news:
For the holiday (Yom Kippur) I had to fast. The same day was my stepmother's baby shower/cookout. I fasted. At. A. Cookout. That's rock solid willpower right there. If only I could exercise the same willpower at yarn stores. Speaking of the baby, she loved the booties. She's even taking the baby home in the sweater bootie set! Now all she needs is the hat!
In other news, one holiday present sock is finished!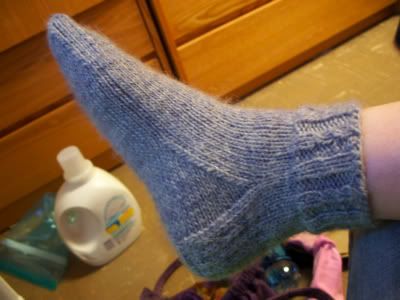 It's a mix of a few different socks. The cuff is reversible, which is pretty cute. They are made from lambs pride, in a cool silver with a thin ply of purple. They are almost iridescent.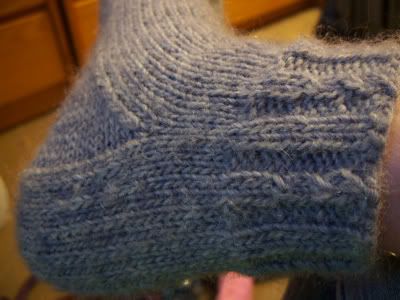 Here is what I have left for sock #2: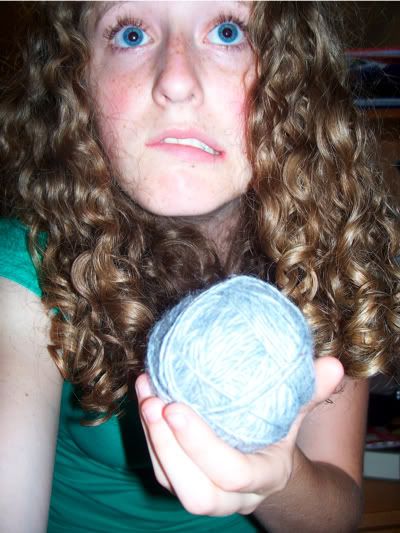 AHHHH!!!!! And if I'm short, I know all I'll be able to think about is how the beginning of the skein broke on me twice. "If not for the folks at Brown Sheep...." I'd growl, "I'd be able to finish these socks!!!" I think it's time for a rampage.
Rampage finished.
Also, I finished the hat to go with my leopard coat!
MALABRIGO!!!!
And speaking of malabrigo, i finished my 2x2 ribbed scarf from the hot pink I bought last week.
I cast on 24 stitches, slipped the first, 2x2 ribbing until last three stitches, which I knitted. The slipping makes both sides look polished.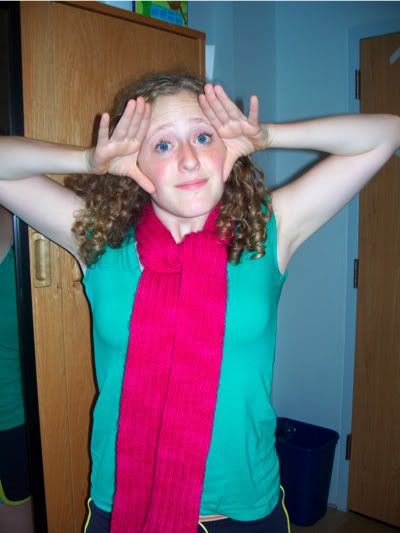 Am I incapable of making a normal face in photo?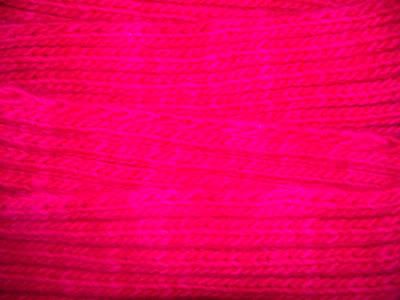 I like the subtle gradation of the yarn. This is my favorite scarf ever.
And if that isn't enough...
I whipped up the left fetching for another holiday gift!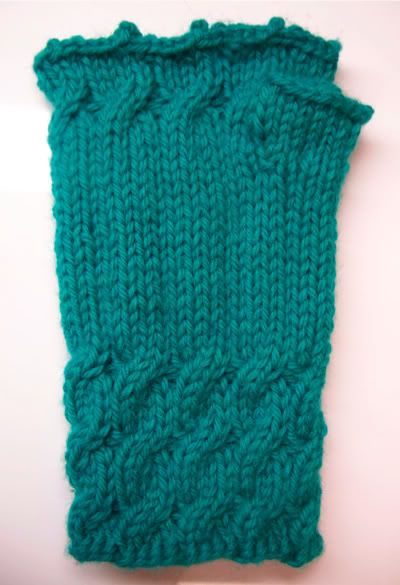 And the sweater?
The world may never know.