So I finally got around to weaving in all the ends of the sweater, and blocking it too!
I LOVE IT!!!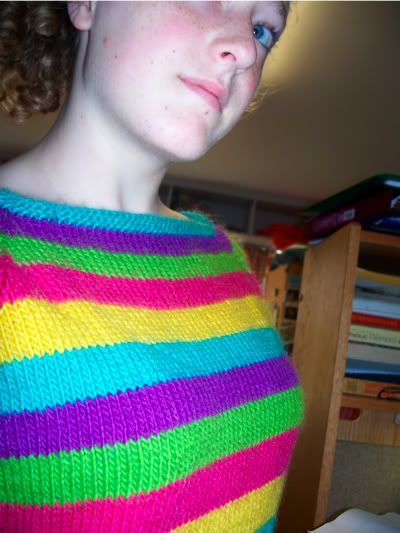 I love the square neckline.
As for the pattern, I just made it up as I went along, in the basic top down raglan form. I used lambs pride and US #8's. I may ave used #7's for the sleeves though. The neck, hem and sleeve ends are all in garter stitch. I attempted some short rows for the bust, but i think they look a tad bit silly.
For my first attempt at designing a sweater, I think it turned out nicely.
Comments? Feedback??