I knit this SLIGHTLY based off of
Wicked
. I used about 3.4 skeins of malabrigo in the blue, and one of each of the green and yellow with some to spare. I used #7's.
I love how it turned out.
Basically, I cast on about as many stitches wicked had and split it down the middle. Instead of a 2x2 cable rib, I opted for a 3x3 rib with improvised bobbles. For the button band, I picked up my slipped stitches with a #8 needle, and casted off with a 13 so it laid flat.
I'm in love with it.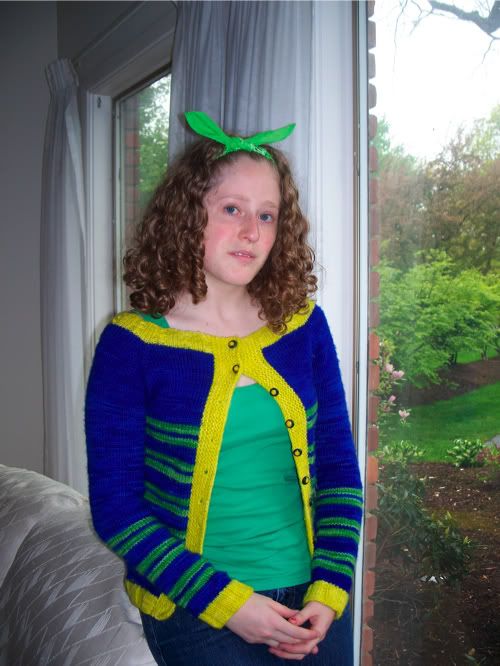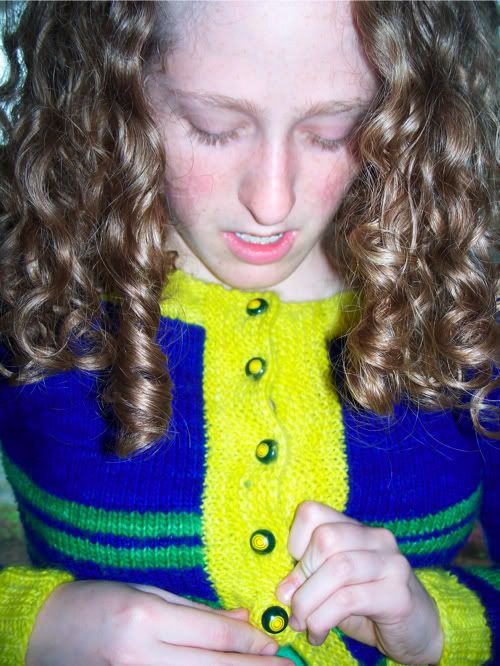 action shot!
If I were to do this over, I wouldn't subtract stitches to account for the button band. It is a tiny bit too small, nothing a bit of blocking won't fix though.
Feel free to email me with questions on how to transform
WICKED
into a cardigan.